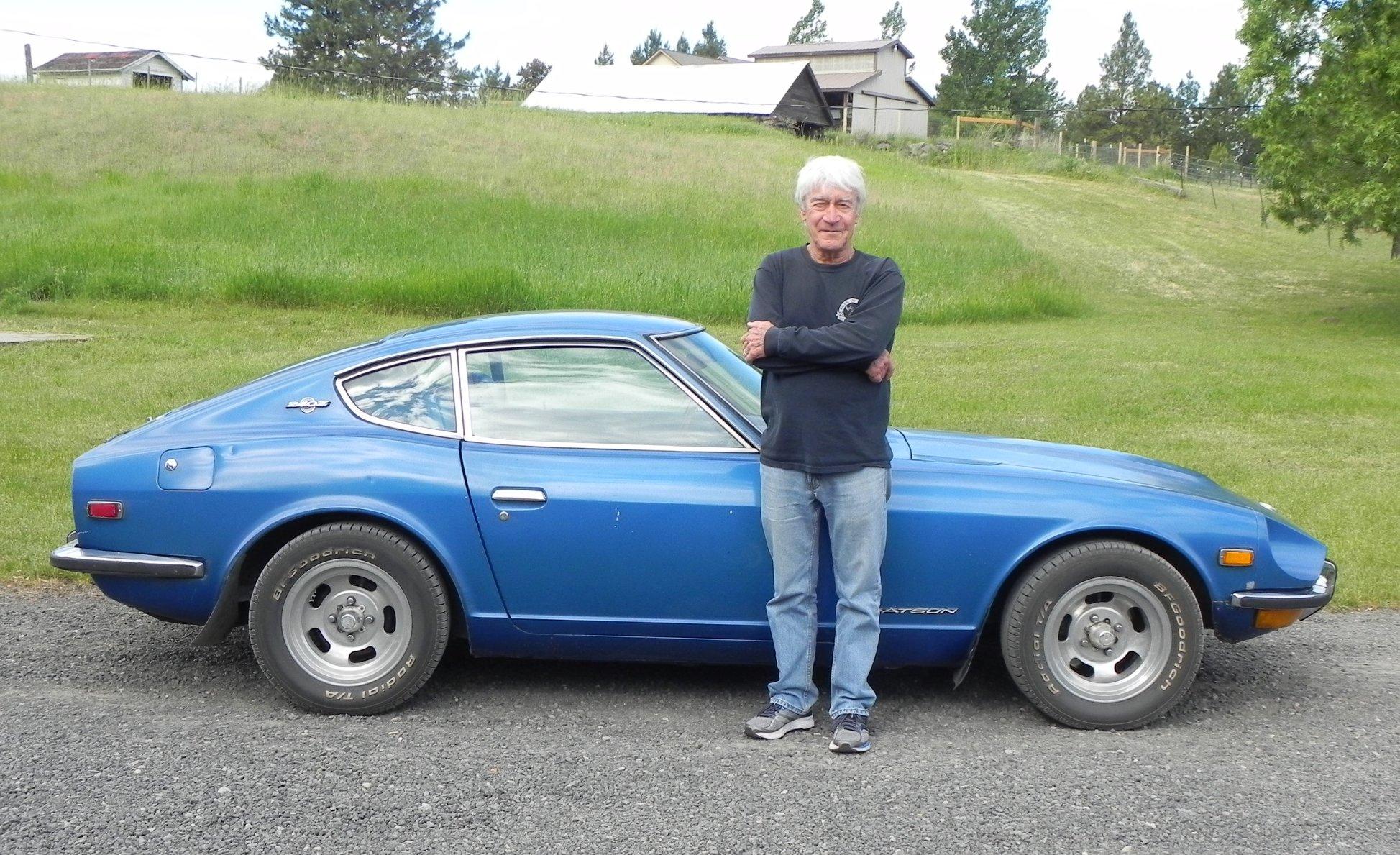 John Morton may not be a household name, but Nissan's motorsports heritage is forever linked to him. For decades, the early years of motor racing were dominated by the American and European manufacturers. In the 1960s, Japanese automakers were just getting started and by the end of the decade were permanent fixtures on the grid. In the early '70s, race driver John Morton's efforts with a small team called BRE (Brock Racing Enterprises) and Datsun (Nissan) had the perfect combination it needed to win. Japan now had a foundation to build its motorsports legacy. DSPORT Magazine got a chance to sit down with John at his Southern California home to reflect back on his early career that could very well be responsible for Nissan's first steps into the motorsports record books with John Morton's two SCCA Trans-Am series 2.5 championships in 1971 and 1972.
Text by Bassem Girgis // Photos by Nissan
---
How it all Started
John Morton built his legacy on the tracks of the SCCA, F5000, Can-Am, IMSA, Le Mans, and many more. However, well before his success behind the wheel, Morton was just a kid who desperately wanted to drive. It all started when his father used to sit him on his lap and let him steer the car because he couldn't reach the gas pedal; however, when he was just old enough to reach the gas, he got in the driver seat on a two-lane road to drive his father's 1951 Buick. John's father thought he was on and off the throttle too much, so he decided to take over the gas pedal. Before you know it, 12-year-old John Morton was steering the Buick at 80 mph, while his dad controlled the gas pedal, and his mother in the back seat shaking her head. "That particular incident stands out in my mind," said John Morton. Combine this with going to local dirt-track races and IndyCar races, and you've got a future race car driver.
Let the Racing Begin
At the age of 21, John Morton bought his first race car; a Lotus Super 7. In 1963, John Morton was racing in SCCA. Following his passion, John dropped out of college to save money so he could join Carroll Shelby's Racing School. On his first day, he met his instructor Peter Brock; the man who changed his life forever. The school car was the very first Cobra ever made, which was the car Morton got to drive. After he was done with the school, John asked Carroll Shelby for a job and started working there. One day, Morton received a call from Peter Brock asking him if he wants a job working for him and the BRE team, so John took the job under one condition: he gets a try-out when the next BRE car is finished.
Putting Datsun on the Map
Peter Brock, as promised, gave John Morton the try-out he wanted, which immediately paid off. John Morton and the BRE team won just about every race they entered with the Roadsters, then started racing the Datsun Z cars, which they finished first in Road Atlanta in 1970 and 1971. Finally, it was time for John Morton to pilot his famous Datsun 510 number 46. At first, Morton didn't like the 510. He thought it was an ugly family sedan; however, after getting behind the wheel, he won the Trans-Am championship in 1971 and 1972. People thought the Datsun 510 was no match for the BMW 2002s and the Alfa Romeos, but thanks to its four-wheel independent suspension and 1,700-lb weight, it dominated all other race cars that went against it, placing Datsun and the entire Japanese auto industry on the map as a top contender. The BRE team was a game changer for Datsun and John Morton's career.
Electramotive Nissan
In 1988, Electramotive Nissan signed John Morton. On a motorcycle trip to Sonoma Raceway, John Morton got hired to race for Brabham as a replacement for Hurley Haywood. John Morton won several races that season, which was the start of Nissan's dominant streak for IMSA for years after. John Morton continued to prove Nissan worthy, with notable wins at Sebring and Le Mans, which he raced nine times. John Morton has played a huge role in the success of Datsun and Nissan in a time when Japanese performance cars were not highly respected. "I think the BRE success with the 510 and the Z-Car started the regard for Japanese cars in general," said John Morton. "By the time the BRE team finished in '72, I think it had done a 180-degree turn in the industry."
50 Years+
"When I first saw the Datsun, I thought I don't really want to race this car. They are just ugly copies of English cars," said Morton. "I had no regard for them. When I started racing them in 1969, they got prettier and prettier. I mean, they changed my life, really. And I think they changed the whole credibility of those cars and started the whole tuning trend." Although you can list John Morton's wins and achievements, there are many other accomplishments that can't be seen from afar. The question is if John Morton didn't dominate with the Datsuns and the Nissans, where would these companies be in regards to motorsport? Would Nissan have continued to push the Z-cars if they couldn't prove themselves worthy in the earlier years?
After more than 50 years behind the wheel racing at many tracks and classes, John Morton continues to jump in the driver seat and races. His involvement in the motorsport world remains his main priority, like being named Grand Marshal for the Classic Motorsports Mitty Presented by Hagerty on April 27th, 2018. John Morton will always be remembered for his participation in paving the way for Nissan to produce their performance cars. This was all accomplished through his true passion for the auto-sport industry. When we asked Morton if racing has become more of a job for him, he answered, "it's not a job. If you have a job, you get paid."
More on John Morton
Racecar Driver Looks Back At His Role In Helping Americans Discover Japanese Cars